Saturday, August 14th, 2010 | Author:
doug
…which started the whole intarwebs yawning.
Oh dear, I hope not.
But in the interest of not having this space be an unbroken series of publicity for Triangle Exception, Topic #1 comes to us from the Do-Gooder Bloggers And The Good They're Doing file.  Brought to my attention by UK twitter pal Chrissie, it seems that three "Mummy Bloggers" are moving their operation to Bangladesh, to provide first-hand reporting on Save The Children and their efforts there.  Ambitious lot, that.
Phils 0-0 against the Mets, top of 3rd inning.  Good – I haven't missed much yet.
Where was I?  Oh yes!  The next Six String Bliss compilation album, which will feature a contribution from non other than your heroes, Triangle Exception.  (There goes the break in publicity, no?)  Well, the theme of the album is no strange concept to us – recording a familiar song in a different genre, or put another way –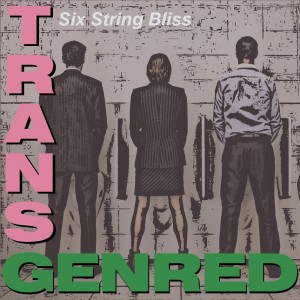 We've been tight-lipped about our tune.  But here's some tidbits: It's a Rush tune.  The styles we're running it through will include:  Umphrey's McGee (jam band), Crosby Stills And Nash (early-70's folk rock), Smashing Pumpkins (90's alt-rock), Green Day (90's alt-punk), and Stevie Wonder and Parliament Funkadelic (7o's funk).
Our work on the aforementioned project was briefly interrupted by recording our entry for the Hypebot Hit Song Contest.  Everyone gets the same lyrics, which were hatched by Hypebot's Kyle Blylin, using a data-driven method involving the top words culled from pop music c. 2010.  The entrants are charged with putting music to these lyrics to create the most stereotypical pop song possible.  We did a twist – for our pop tune, we went with stereotypical Country.  That's right – Triangle Exception's first country tune!  It was a hoot, and is now being mixed by the golden-eared Matt McCabe at Finley Sound.  Should be uploaded early next week.
Right then, back to the ballgame.
Cheers!
Doug